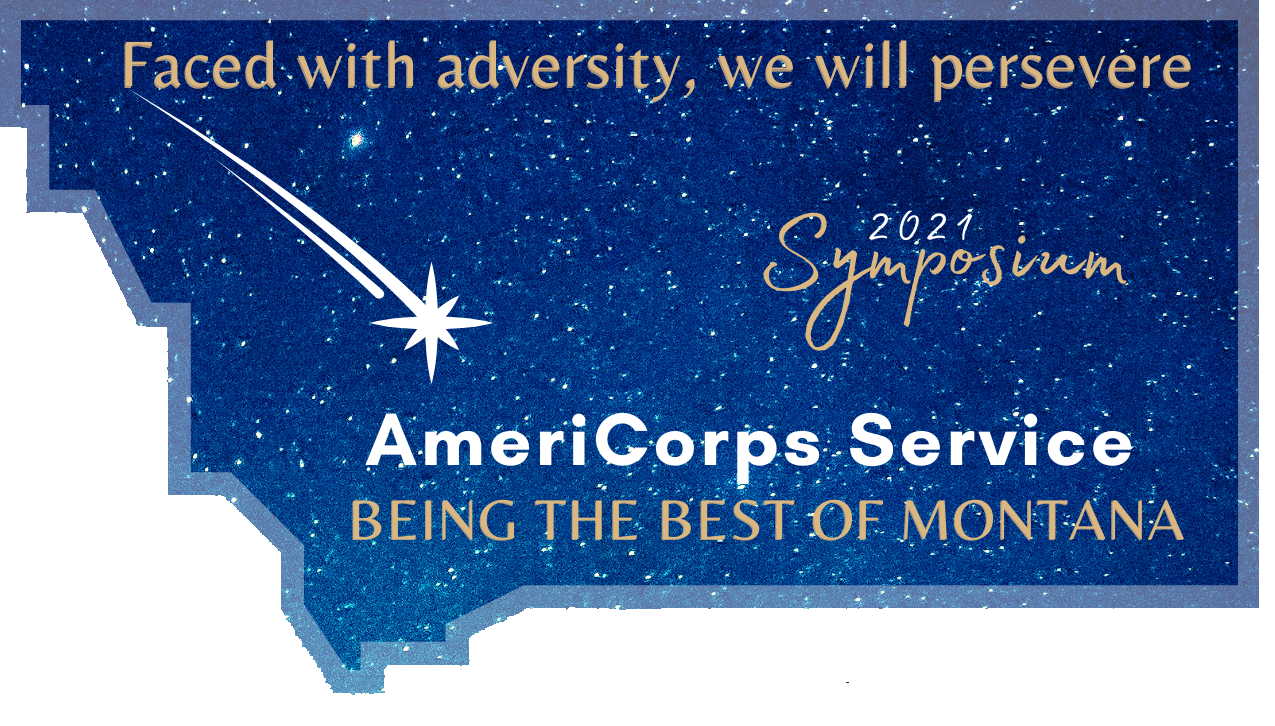 Sponsored by the Governor's Office of Community Service, and the Corporation for National and Community Service, the 12th annual ServeMontana Symposium convened over 300 AmeriCorps State & National, AmeriCorps VISTA, and NCCC members and staff from across the state to further opportunities for member development workshops and in service training. The 2021 event was online for the first time ever!
The theme "AmeriCorps Service: Being the Best of Montana" was chosen to emphasize the impact that national service has in our state and in those who serve.  Whether at the start of their service term or near the end, Montana AmeriCorps members benefited from the skills, information-sharing, networking, and training presented at Symposium 2021.
Curious about the 2021 Symposium experience? Check out the Agenda at a Glance.
Post-Event Attendee Guidance
You can
access the event on Whova
until September 10, 2021:
Look through the Documents and Agenda Handouts to review what you learned.
Keep the conversation going and follow-up with any connections you made.
Thank you for joining us virtually this year! We hope you enjoyed learning and growing alongside other AmeriCorps members serving Montana.
---
For information on previous ServeMontana Symposiums, please contact our office or email serve@mt.gov.